A few months ago a good friend of mine found the PERFECT shirt for the Nacho. Since it was nice and warm I had her wear her new shirt today and wanted to get a picture. First she posed so nicely in exchange for a pop-o-sicle.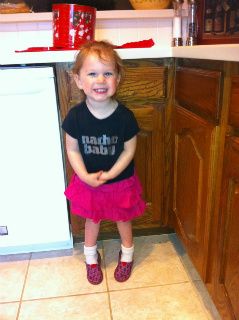 But after that the attitude came out. First she was showing me how she likes to "move it, move it."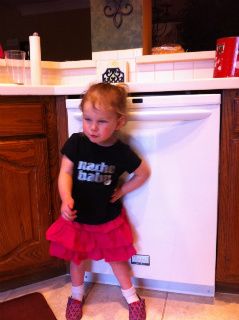 And then she remembered that mommy had bribed her with a Popsicle and had not made good on said bribe, so the sassy attitude came out.
Man I love that kid!